Welcome to the Black Magic Big Band's Website
The Black Magic Big Band is a 17 piece big band, plus vocalists, based in Galway, Ireland. The band's long-running Monday night residency is in Seven Bridgestreet, Galway, having previously been in Busker Browne's for 8 years and in Bar Cuba (since renamed to McGettigan's) for the 10 years before that. Featuring Galway's finest Jazz musicians, Black Magic Big Band is a very popular choice for nights out, weddings, corporate functions, festivals and private parties throughout Ireland.
News
New Monday Night Residency
October 15, 2018
The band's Monday night residency in Busker Browne's, which began in July 2010, came to an end in September 2018 but we immediately started looking for a new venue to continue our 18-year tradition of bringing the unique sound of high-quality live Big Band Jazz, Swing, Soul, Funk, and Blues to Galway.
We're delighted to announce that from Monday, November 5th, we'll begin a new monday night residency in Seven Bridgestreet, just around the corner from our previous venue.
The band is very much looking forward to playing in this new venue, with its convenient location and friendly staff, and we look forward to seeing you there.
March 23, 2017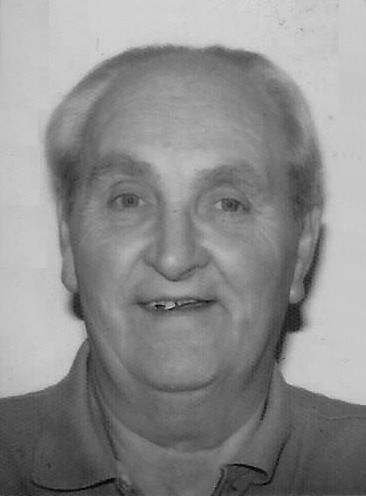 We are deeply saddened to learn that our good friend and former manager, Bob Parsonson (left), passed away on the 15th of March. He will be sorely missed but fondly remembered always. Our thoughts are with his family - especially his wife, Frankie. Rest in Peace, Bob. Or maybe not peace exactly - knowing you, you're probably already managing a heavenly big band, comprised of all the greats, that's at this very minute blasting out Mr. Anthony's Boogie.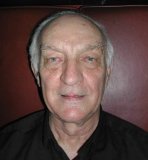 We were equally saddened to hear that John Merrick (right); one of our original trumpet section and a mentor, inspiration, and friend to most of the Galway's current professional brass players; passed away 6 days later, on the 21st of March. John, a member of the famous long-running Sunday morning Kings Head jazz band, 'The Jazz Masters', will be remembered fondly by generations of admirers whenever they hear the song 'Georgia on my mind'. His wife, Mary, and all his family are in our thoughts and prayers. Rest in peace, John - your legacy is plain to see in all the trumpet players you've influenced during your long time in Galway's music scene.
November 7, 2016
Many thanks to drumming legend Ralph Rolle for stepping in for a few numbers tonight.
10 Years in Bar903
February 10, 2010
As some of you may or may not know, Galway's very own and original big band, The Black Magic Big Band, have been playing in Bar 903 (formerly Bar Cuba) since February 2000. This one of the longest running residencies in Galway's music scene. Many members have passed through the band over the last 10 years but the quality has always improved as the years have ticked by.